As you may know, September is REALTOR Safety Month, so all month long we are going to focus on just that, how to protect yourself and your business. This week, Craig Grant will be focusing on how to protect Yourself and more importantly your clients' from Wire Transfer, Listing Scams, Hackers & More. Trust us, you don't want to miss this week's webinar!
Wednesday, September 26th @ 3 PM EST
Instructor: Craig Grant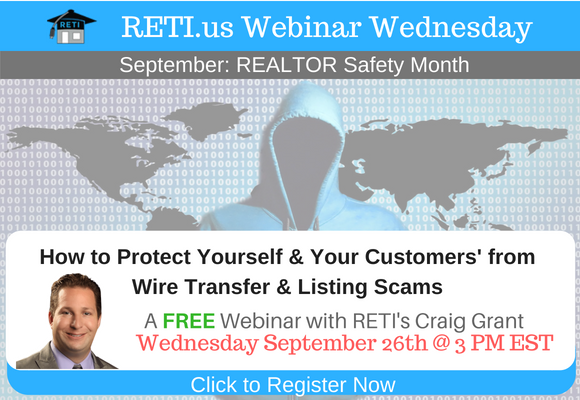 How Technology Can Ruin Your Real Estate Business RETI Webinar
(note this is also a mini preview of the new full day certification course the RETI Team built in partnership with CRS)
Between hackers, viruses, legal, NAR policies & more, technology can cause a lot of damage. In this session Alex will show you how to protect you & your business!Wednesday, August 9th @ 3 PM EST
Instructor:  Alex Camelio
Click Here to Register for This Webinar Now!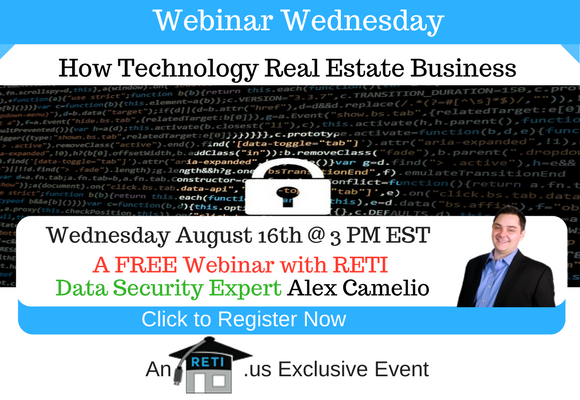 Data Security & Safety Intro & Related Webinars
Viruses & Malware Security
Protecting Your Identity & Social Engineering
Laws & NAR Policies
General Tech Security & Personal Safety Tips