So many tech apps, tools, gadgets, etc. to choose from it can be pretty overwhelming. In this webinar RETI's Amy Smythe-Harris will show you the must haves!
Instructor: Amy Smythe-Harris
Date: July 26th @ 3PM EST
Click to Register for this Webinar Now!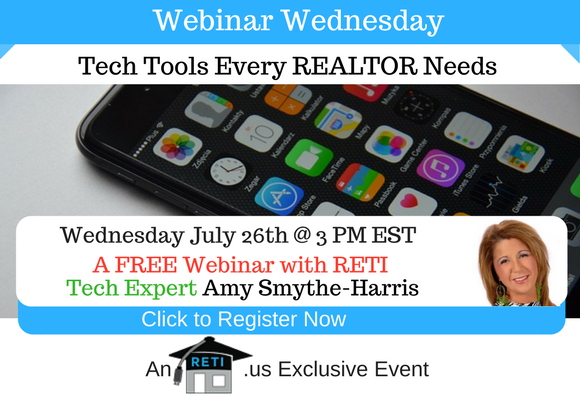 iPhones are awesome devices, but in this session Craig Grant will show you how to make the battery last longer, organize it better, do things you never knew it could do & more!
Instructor: Craig Grant
Date: July 12th @ 3PM EST
Click to Register for this Webinar Now!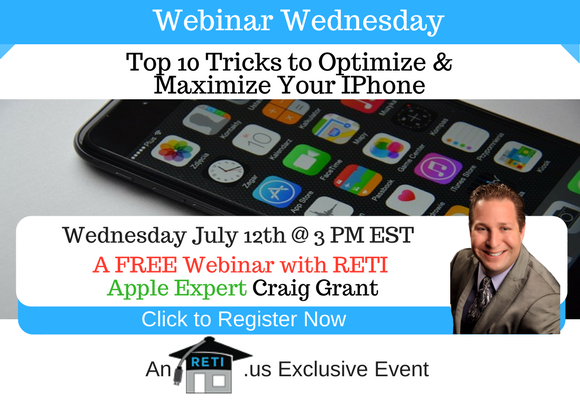 In addition to having great devices, Apple also has some amazing software and tools that most people don't know about.  In this session, Craig will help you discover several tricks and tips to get more done with Apple
Instructor:  Craig Grant
Wednesday, April 19th @ 3 PM EST
Click here to register for this webinar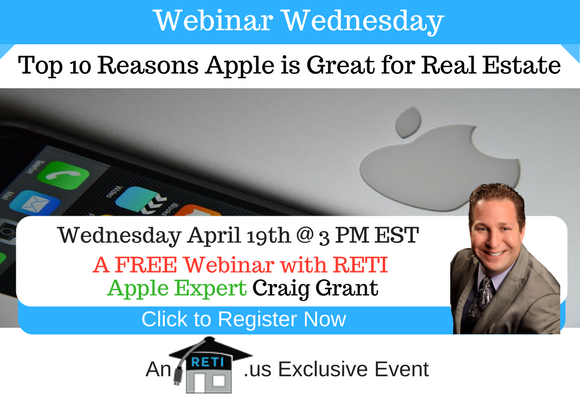 How do you figure out the best computer, smartphone, tablet, cameras and more to buy for Your real estate business? Attend this session & learn how from RETI CEO and Tech Guru Craig Grant!
Instructor:  Craig Grant
Wednesday, March 22nd @ 3 PM EST
Click here to register for this webinar